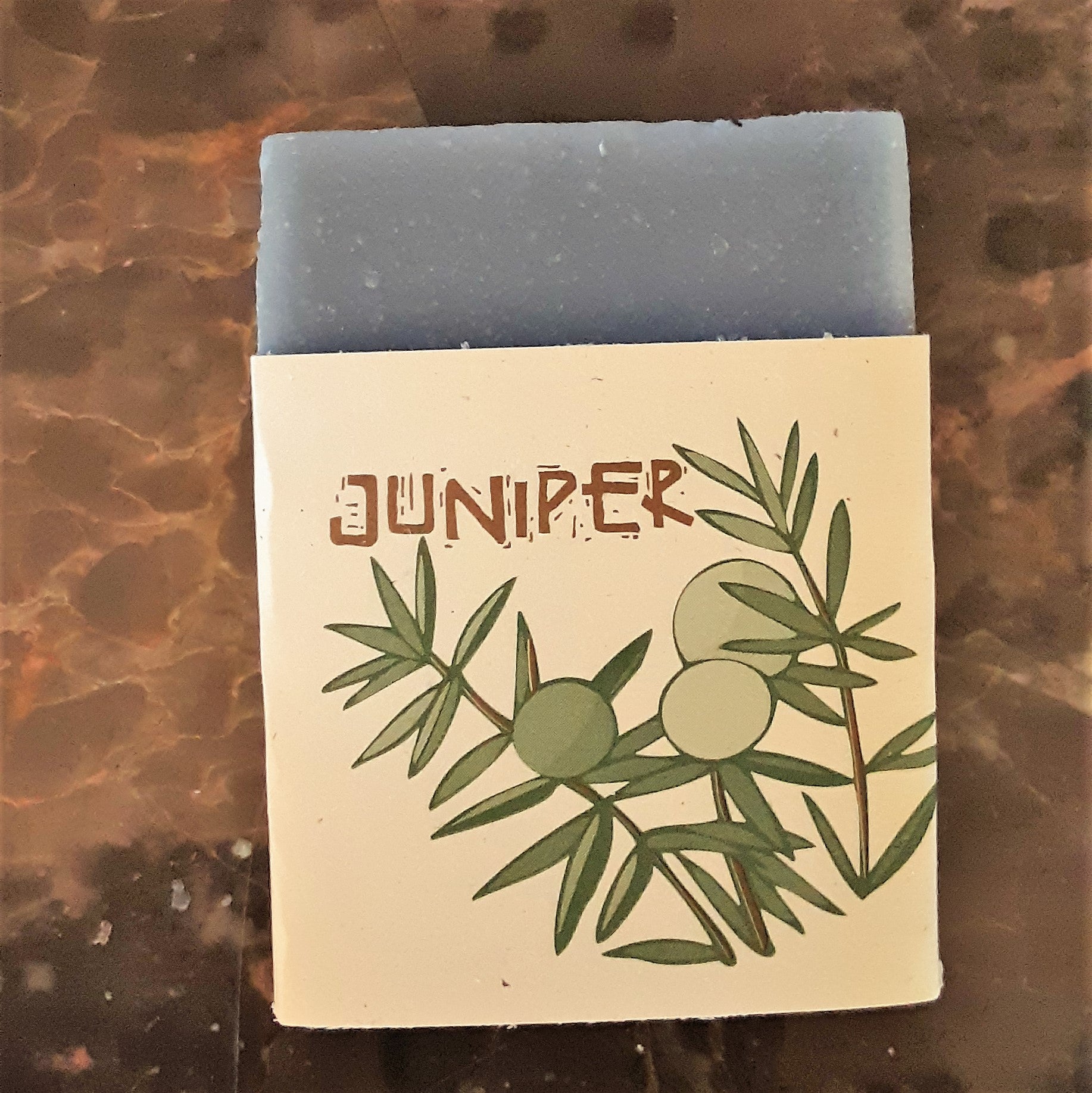 Z JUNIPER (4 OZ)
$8.00
Juniper dots the landscape of New Mexico, very noticeable on I-25 between Albuquerque and Santa Fe.  This bar carries the soul of the desert tree.

4 OZ BAR..........THIS IS NOT THE SAME SIZE AS THE OTHER 6 OZ BARS.  
MINIMUM ORDER OF 5 BARS. FLAT SHIPPING FEE OF $6.   
WE SHIP ORDERS TUESDAY OR WEDNESDAY VIA USPS PRIORITY MAIL.
Ingredients:  saponified palm kernel, palm, olive and soybean oil with pine fragrance oil, pine essential oil, and cosmetic grade colorant.
---