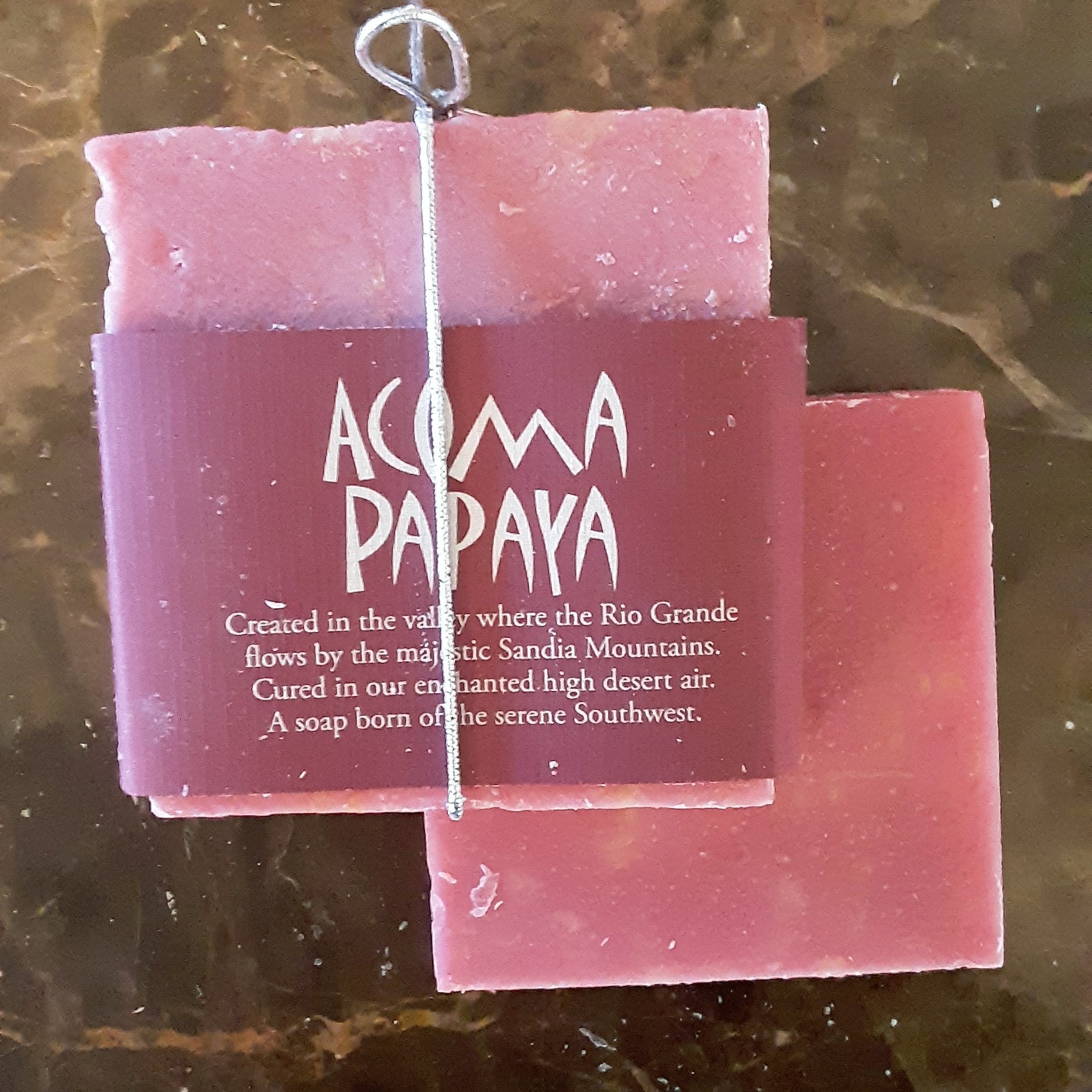 ACOMA PAPAYA
$8.00
A desert oasis bar kissed by a tropical paradise.  Sweet and fruity but not overwhelming.
6oz
MINIMUM ORDER OF 5 BARS. FLAT SHIPPING FEE OF $6.   
WE SHIP ORDERS TUESDAY OR WEDNESDAY VIA USPS PRIORITY MAIL.
Ingredients:  saponified palm kernel,  palm, olive and soybean oil with papaya/mango fragrance oil and cosmetic grade colorant.
---