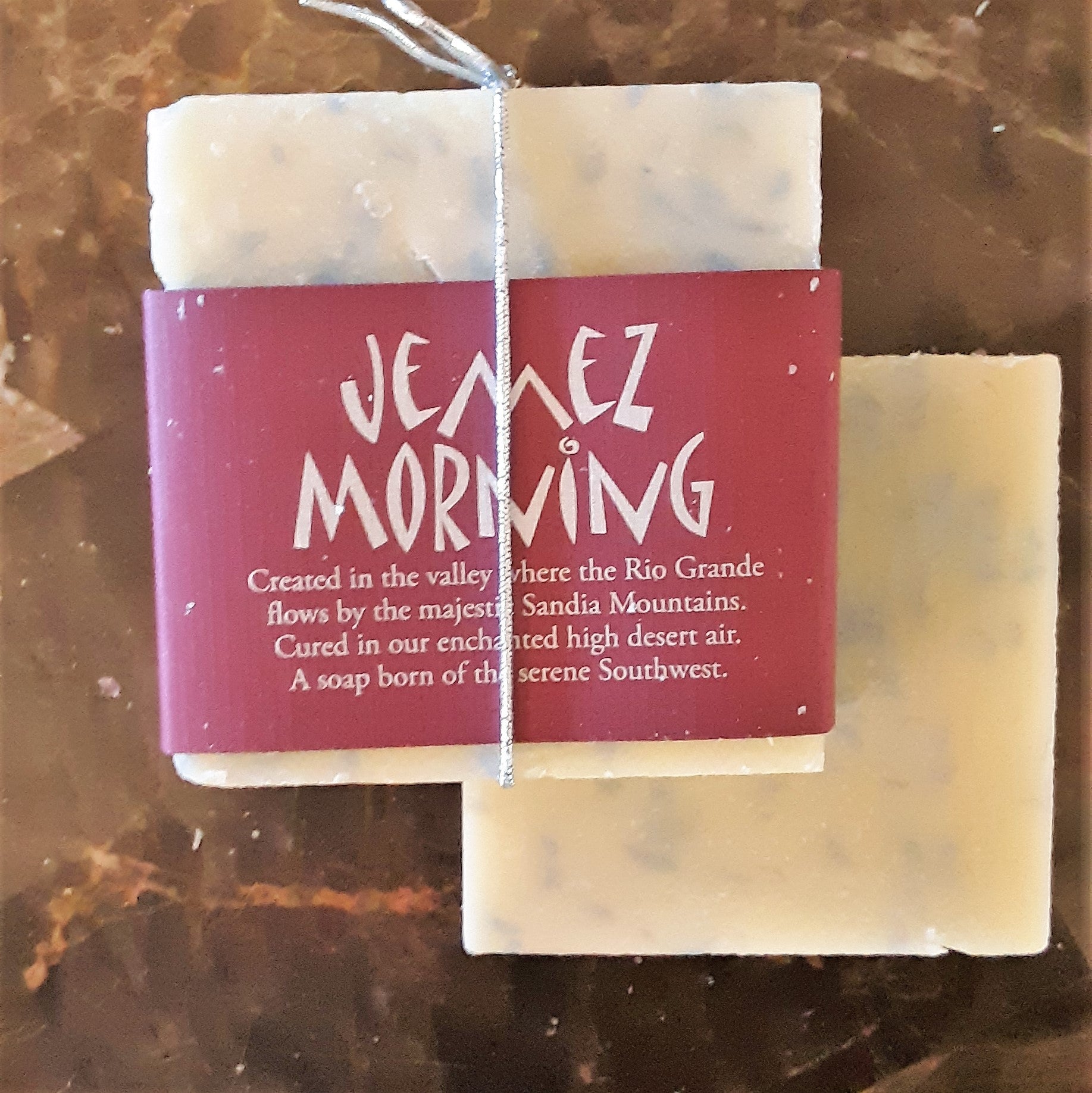 JEMEZ MORNING
$8.00
Pooh had his hundred acre woods, New Mexicans have their Jemez Springs. Come and enjoy a forest scented morning.
My number one bar for since I started the company, the King of the company.
6oz
MINIMUM ORDER OF 5 BARS. FLAT SHIPPING FEE OF $6.   
WE SHIP ORDERS TUESDAY OR WEDNESDAY VIA USPS PRIORITY MAIL.
Ingredients:  saponified palm kernel, palm, olive and soybean oil with pine fragrance oil and cosmetic grade colorant.
---