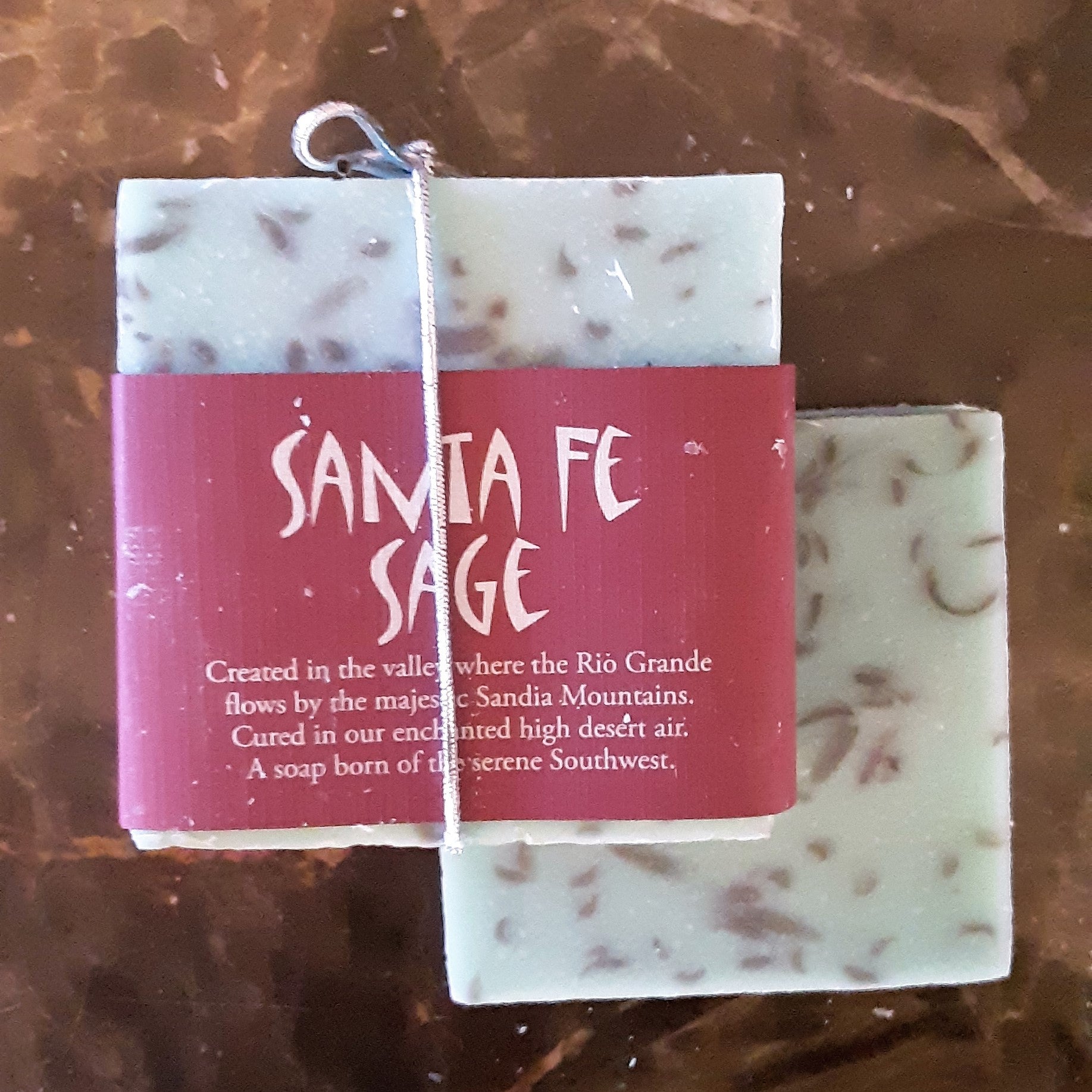 SANTA FE SAGE
$8.00
The reason we love the desert.
One day, when I was running in Riconada Canyon, I stopped to look at the green leafy desert souls who had been brushing me along the way.  I rubbed some of their leaves in my hands and what came forth was the desert is all its soul.  It took me a couple weeks to blend this one,  a light sage smell with a clean citrus hint.
6oz
MINIMUM ORDER OF 5 BARS. FLAT SHIPPING FEE OF $6.   
WE SHIP ORDERS TUESDAY OR WEDNESDAY VIA USPS PRIORITY MAIL.
Ingredients:  saponified palm kernel, palm, olive and soybean  Chris's sage blend  fragrance oil and cosmetic grade colorant.
---