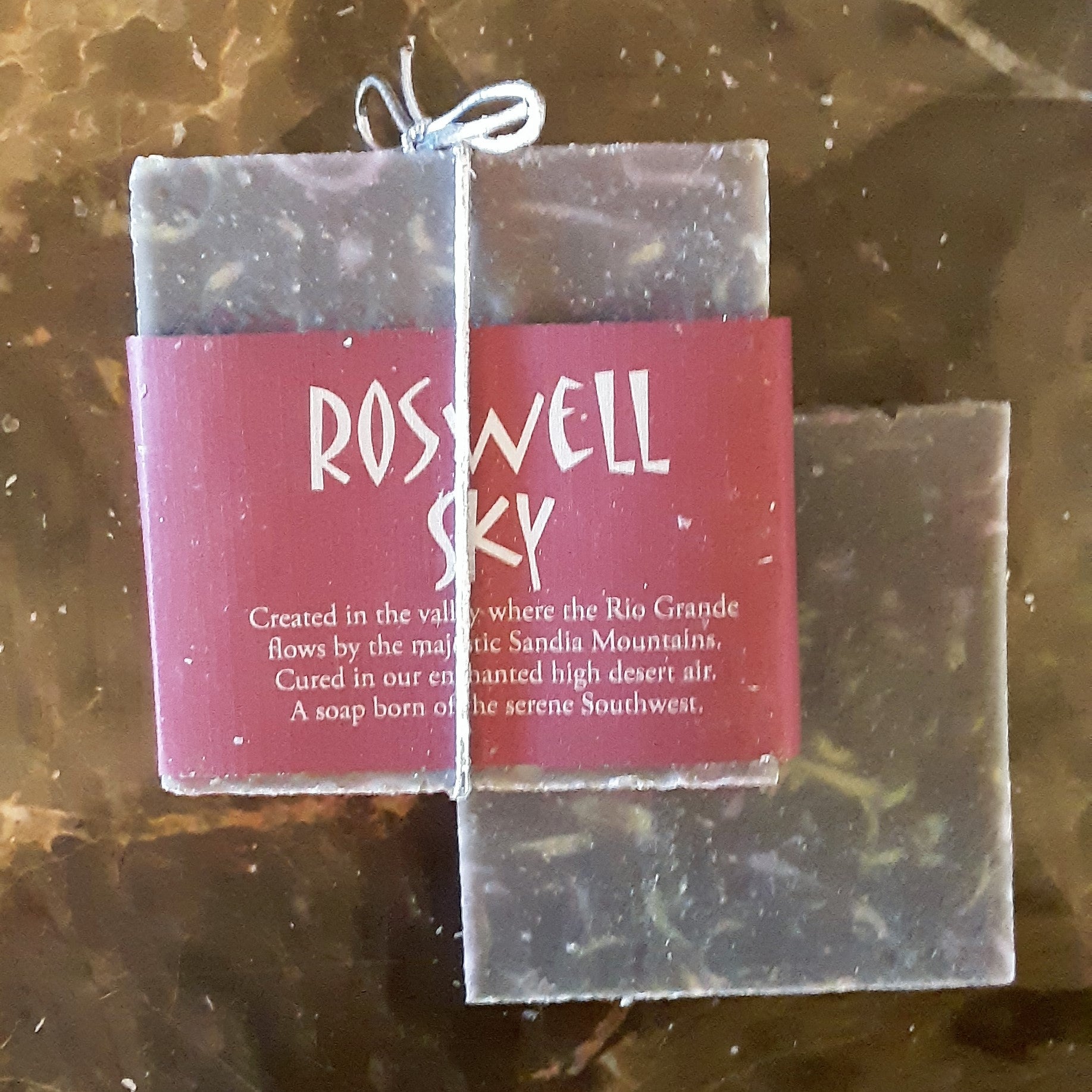 ROSWELL SKY
$8.00
When I thought about bringing back Spearmint the color black just ran to the inspirational side of my head.   Upon gazing at the bar with yellow and red curls in it , a midnight sky in Roswell came to mind.   So grab a bar with the minty bite of the cosmos.
6oz
MINIMUM ORDER OF 5 BARS. FLAT SHIPPING FEE OF $6.   
WE SHIP ORDERS TUESDAY OR WEDNESDAY VIA USPS PRIORITY MAIL.
Ingredients:  saponified palm kernel, palm, olive and soybean oil with spearmint essential oil and cosmetic grade colorant.
---